Medical Mutual
One City Center PO Box 15275 Portland, ME 04102
Corporate Affiliate Member
Member Since: 2020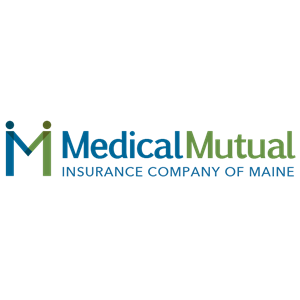 Organization Overview
Our mission revolves around doctors, hospitals and patients. Not board rooms, stock prices and investors.

Doing the right thing. In the context of a medical malpractice insurance company, we believe that means writing coverage for all specialties- not just those that promise profitable returns with little risk. It means working with healthcare providers to ensure the best patient care and in so doing, reduce risks in the care environment.

Doing the right thing also means providing personal and comprehensive support to physicians in the often troubling and sometimes devastating, event of a claim. It means providing vigorous defense against non-meritorious claims. Paying for fair settlement and showing compassion to all parties involved when claims are deemed to be justified. And finally, the promise to pay for dividends through premium credits when surpluses warrant it.