Physician Wellness Program
NHMS Physician Wellness Committee guides New Hampshire Physicians on a path to deep satisfaction, cultivating integration between their personal and professional lives, through access to diverse options that effectively address stressors inherent in the culture of medicine to help them improve their value and success with their patients and community.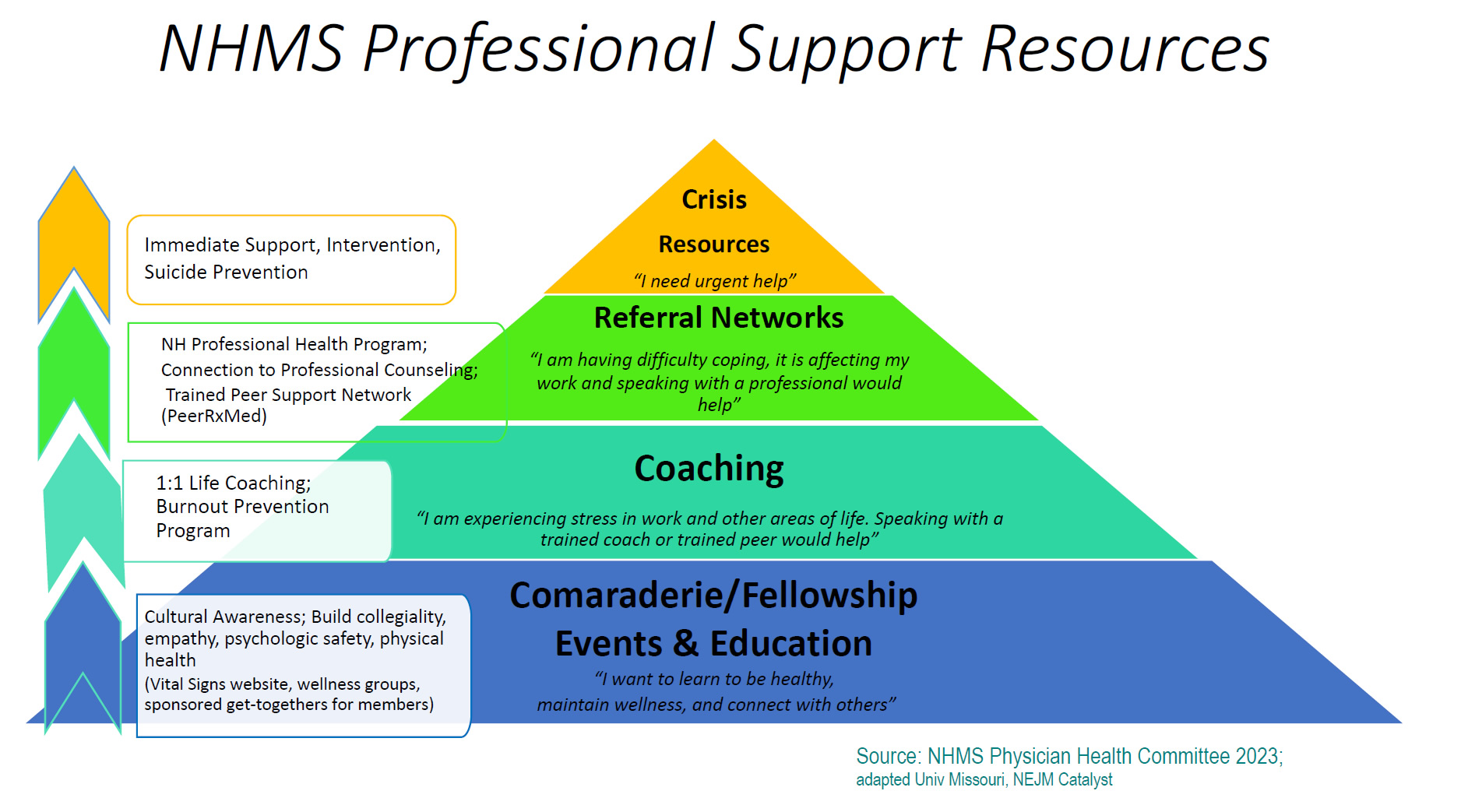 Burnout (aka moral injury) is defined by the WHO as a syndrome "resulting from chronic workplace stress which has not been managed successfully." It is characterized by feelings of energy depletion or exhaustion, increased mental distance/negativity/cynicism regarding one's job, and reduced professional efficacy. Physicians often experience depersonalization or lack of empathy for patients. Almost 63% of physicians report signs of burnout (AMA).
"Burnout is not the result of a deficiency in resiliency among physicians, rather, it is due to the systems in which physicians work." Christine Sinsky, MD, AMA VP of professional satisfaction.
In one study, burnout was highest in physicians 6-10 years post-training.
Highest rates of burnout in 2022 (top 5) – ER, IM, pediatrics, OB/GYN, and family medicine
Burnout is linked to lower patient satisfaction/care quality, increased risk of medical errors and malpractice, higher physician turnover, physician alcohol and drug abuse, physician suicide (AAFP).

Female physicians have higher rates of burnout compared to their male colleagues (63% vs. 46%). Data from 2022, Forbes.