Our Patients are Our Best Advocates
We care about our patients and wish to provide as many resources as possible to keep our patients informed and active participants in their health and wellbeing. The following links and tools may be helpful as you navigate the healthcare system.
Free N.H Rx Card
New Hampshire Medical Society Prescription Savings Coupon
This program is being provided to you and your family to help lower your prescription drug costs. Simply create and print your FREE Prescription Drug Coupon Card below and receive savings of up to 80% (discounts average roughly 30%) at more than 68,000 national and regional pharmacies. This coupon card can be used for potential savings on prescription medications not covered by your insurance. This coupon card is pre-activated and can be used immediately!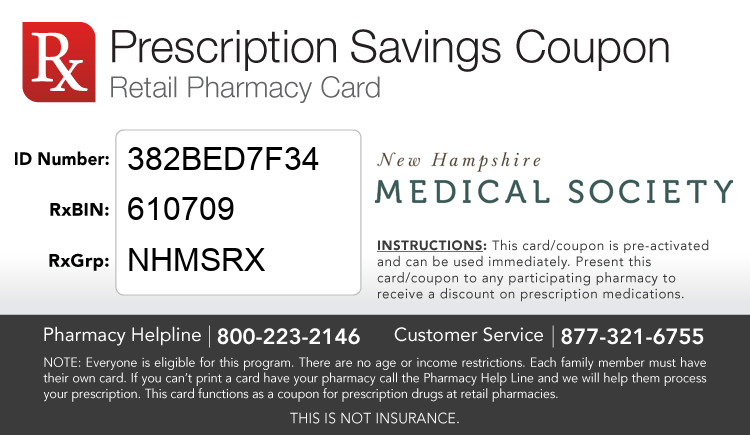 THIS IS NOT INSURANCE

This program has LOWEST PRICE LOGIC to guarantee that you get the best deal on your prescriptions (you pay the lower of a discount off Average Wholesale Price-AWP, discount off MAC Pricing, or Pharmacy Promotional/Retail price).
Participating Pharmacies Include: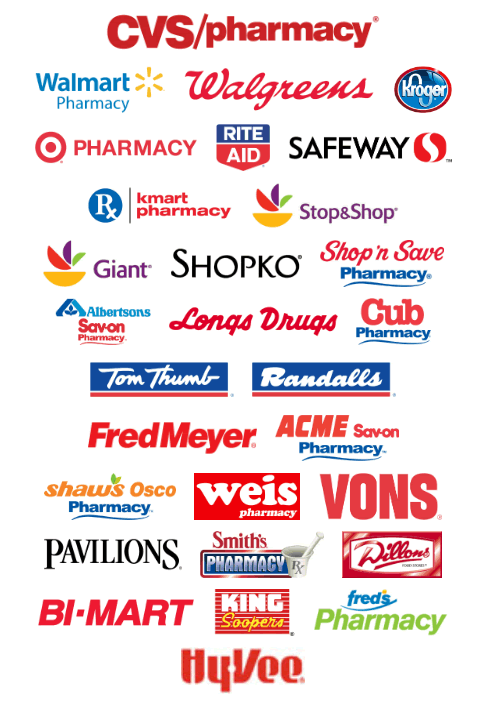 Answering Questions about Insurance Coverage and Parity:
Addiction Resources
The Doorway – Addiction Recovery in NH
LGBTQ+ Youth and Families Resource Guide
Opioid Addiction Treatment: ASAM Patient Guide
Prescription Opioids: What you Need to Know
Medicaid Managed Care Plans: