Medical Mutual of Maine
One City Center PO Box 15275 Portland, ME 04102
Corporate Affiliate Member
Member Since: 2020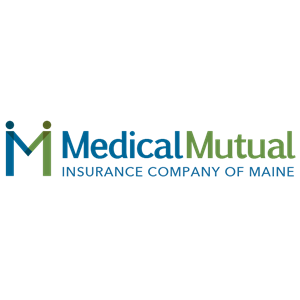 Organization Overview
Providing stability for the medical community.

Founded in 1978 by a group of 12 physicians, Medical Mutual provides medical professional liability insurance to physicians, hospitals, nursing homes and allied health facilities in Maine, New Hampshire, Vermont and Massachusetts. The Company underwrites all specialties, a long-held principle aimed at providing stability for the medical communities the Company serves and to foster access to comprehensive care.

The Company is committed to providing superior protection of its clients' assets and reputations. Its flexible insurance programs feature innovative and unique coverage options for customized plan design. Its complimentary educational and risk management programs help reduce preventable medical errors and minimize systemic exposures. In addition, its standing Claims Committee, which is comprised entirely of experienced physicians who understand the care environment and the value of a medical provider's reputation, review all significant claims — an advantage no other carrier in New England can match.

Today, Medical Mutual insures 38 hospitals and nearly 3,700 physicians and enjoys an A.M. Best A, or Excellent, rating.