Sulloway & Hollis, P.L.L.C.
Corporate Affiliate Member
Member Since: 2022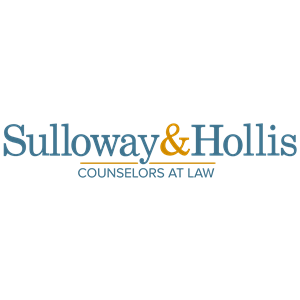 Organization Overview
Sulloway & Hollis clients include a wide variety of New England businesses, individuals and health care providers. The Firm's practice is conducted through multiple practice groups including, health care, business/private clients, labor and employment, real estate and insurance. We have an unwavering commitment to health care professionals and institutions and provide extensive services in the areas of risk management and quality assurance; compliance design and review; regulatory and employment law; medical malpractice defense; corporate, finance and contract negotiations; employee benefits; and personal financial planning.