Director Of Advocacy Mike Padmore Resigns
Date posted
August 22, 2023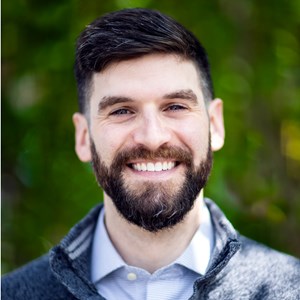 It is with bittersweet emotions that we announce the resignation of Michael Padmore effective September 4, 2023. Mike has accepted a role at New Hampshire AARP to be their Associate State Director of Advocacy and Community Engagement. This is an exciting new opportunity that will allow him to expand his knowledge and experience in health care while delving deeper into additional key policy areas that align with his values. He'll continue to organize and advocate on behalf of our state's most vulnerable populations, ensuring equitable access to health care, housing, transportation, and other services that will impact people's lives. NHMS values his commitment and hard work over the last five years and recognizes we have big shoes to fill with his departure. Please join us in congratulating Mike and wishing him well with this fantastic opportunity.
In Mike's words, "I feel incredibly lucky to have had the chance to work for the NH Medical Society. I took a tremendous amount of pride in representing your perspectives and values to our elected leaders and learned so much in the process. My life has been forever changed because of the experience I gained and relationships I built while working for this organization. I will miss dearly the physicians and colleagues I've had the pleasure of working with and hope to continue to build upon those relationships. I expect there will be ample areas of collaboration with NHMS in my new role with AARP and look forward to working together whenever possible."
In the interim, the Medical Society is committed to making this process as smooth as possible and has already begun the process of identifying qualified candidates. If you have any questions don't hesitate to reach out to us.